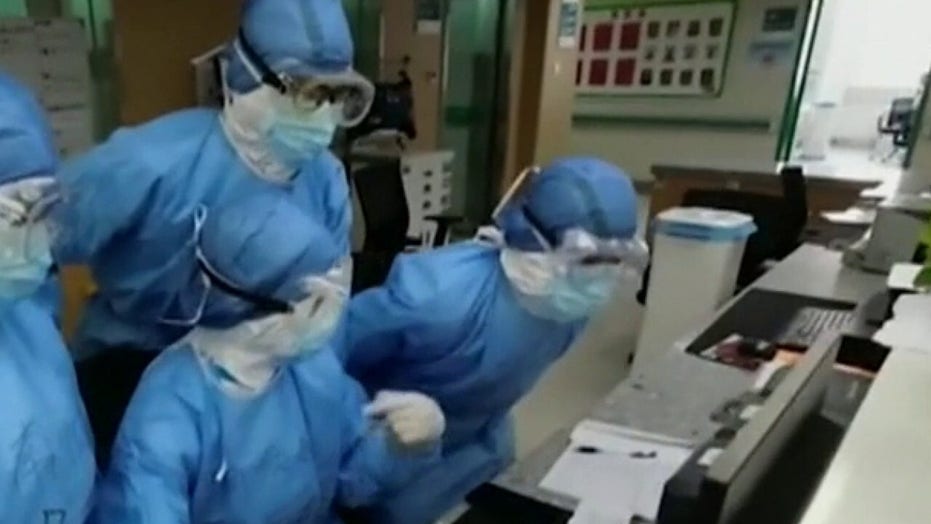 The Ministry of Health reported that the country had a total of 39,980 novel coronavirus cases and that the death toll was 1,301.
Covid -19 Updates cases rose to 40,000 in a single day in India.
The highest single-day rate with over 2,600 cases was recorded on Saturday morning in India, and Sunday morning, the Union's Ministry of Health showed the latest data.According to news agency PTI, on Saturday, 790 people were tested positively, and 36 deaths in Maharashtra were notified, a total of 12,296.The number of new coronavirus cases in western Bengal reached 886, 15 more died in Covid-19, and 127 in 48 hours on Saturday positive test.
Tracking #Covid19#CautionYesPanicNo #IndiaFightsCorona#CoronavirusOutbreak Live updates 👇https://t.co/BFqZuJPUB2 pic.twitter.com/yypksFyQeH

— The Times Of India (@timesofindia) May 3, 2020
In accordance with the latest 'Red Zone' guidelines issued by the Ministry of Home Affairs, certain activities are allowed, but containment zones for Covid-19 containment zones will be strictly locked to check the event of dreaded infection.
भारत में कोरोना के मरीजों की संख्या लगातार बढ़ रही है. रविवार को मरीजों की संख्या 39 हजार 980 तक पहुंच गई. वहीं मरने वालों की संख्या 1301 हो गई है.#COVID19 #CoronaVirus https://t.co/uKdXmKjfXr

— ABP News (@ABPNews) May 3, 2020
| State | Cases | Recovered | Deaths |
| --- | --- | --- | --- |
| Maharashta | 12296 | 2000 | 521 |
| Gujarat | 5055 | 896 | 262 |
| Delhi | 4122 | 1256 | 64 |
| Madhya Pradesh | 2846 | 798 | 156 |
| Rajasthan | 2772 | 1121 | 65 |
| Tamil Nadu | 2757 | 1341 | 29 |
| UP | 2626 | 698 | 43 |
| Andhra Pradesh | 1583 | 488 | 33 |
| Telangana | 1063 | 458 | 28 |
| West Bengal | 795 | 139 | 33 |
| J & K | 666 | 254 | 8 |
| Karnataka | 606 | 282 | 25 |
| Kerala | 500 | 400 | 4 |
| Bihar | 482 | 117 | 4 |
| Punjab | 357 | 90 | 19 |
| Haryana | 394 | 227 | 4 |
| Odisha | 160 | 56 | 1 |
| Jharkhand | 115 | 22 | 3 |
| Uttarakhand | 59 | 39 | 0 |
| Chandigarh | 94 | 19 | 0 |
| Assam | 43 | 32 | 1 |
| Chhattisgarh | 43 | 36 | 0 |
| Himachal Pradesh | 40 | 33 | 1 |
| Andaman and Nicobar Islands | 33 | 17 | 0 |
| Ladakh | 40 | 17 | 0 |
| Meghalaya | 12 | 0 | 1 |
| Puducherry | 8 | 5 | 0 |
| Goa | 7 | 7 | 0 |
| Manipur | 2 | 2 | 0 |
| Tripura | 4 | 2 | 0 |
| Arunachal Pradesh | 1 | 1 | 0 |
| Mizoram | 1 | 0 | 0 |
| Nagaland | 0 | 0 | 0 |
| Total | 40263 | 10887 | 1306 |